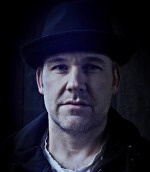 Martin Jake Freij, is a swedish musician, singer and songwriter. He started playing the guitar at the age of 12. He began writing songs soon after he purchased his first recording equipment and immediately began to record and explore.
But it wasn't until the age of 37, he decided to promote himself as a solo artist. The years before, he spent his time playing music in bars and restaurants in different bands, but also writing songs and recording music for different projects.
Now, he is entering the world, bringing some new songs and music videos along the way. His new and upcoming album "We are the world" is a tribute to world peace. He makes rock and pop music, inspired by a lot of different genres, such as blues, country, jazz, soul and so on. Preaching about making a better world and being a better human being is a recurrent theme in his songs.